Online Jack the Ripper Murder Mystery Experience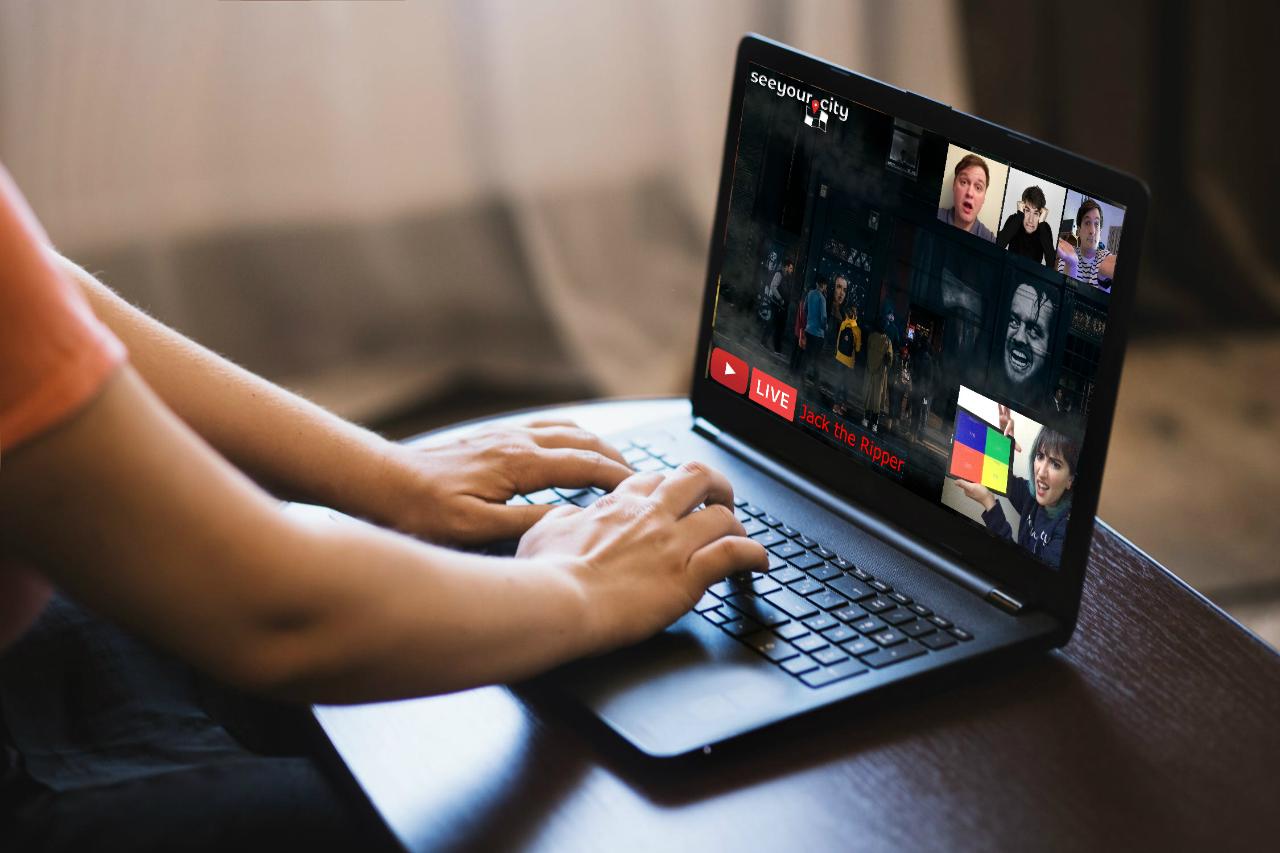 Duration: 60 Minutes
Location: London, London
Jack the Ripper Virtual Tour:
Examine the evidence in our online murder mystery tour
Join us from the comfort of your couch for the ultimate Jack the Ripper virtual tour. Be transported back to 1800's Whitechapel and attempt to solve the mystery of the most infamous serial killer in history with See Your City.
Together with your tour guide, you'll 'virtually' visit the key London locations in the case, suss out the main suspects and dissect the evidence in all its grim, gruesome glory. Prepare to be intrigued, fascinated, and repulsed in equal measure. In fact, our virtual tour may feature acontent warning or two when it comes to examining the gory photographic evidence!
Throughout this immersive experience, your guide will test your knowledge, as well as your nerves, on all things Jack the Ripper and infamous serial killers. From the name of the victim that history books fail to mention, to identifying the morbid trophies he took from the scene of the crime, to debunking common conspiracy theories - will you know fact from fiction? In a battle of the fastest fingers first, you'll need to answer quickly as well as accurately to be awarded a point!

So, what are you waiting for? Get a group of friends together for the ultimate lockdown leisure activity, or join another group as a solo detective, and start piecing together the cluestoday.
What's included in our virtual Jack the Ripper tour:
• A knowledgeable, live guide taking you on a virtual tour
• See some of East London's most emblematic sights, such as Spitalfields Market, Brick Lane and Ten Bells Pub
• Examination of press cuttings & photographic evidence
• You'll be privy to a 360 version of our walking tour
• Fun and interactive quiz
Other key facts & info:
Price: £5.00
Duration: 60 minutes
Time: Our Jack the Ripper virtual tour runs daily at 7pm or 9pm.
Location: Online.
Minimum age:
Group sizes: Alternatively, if you'd like to book a private party for a time that suits you, simply get in contact.
Cancellations: If for any reason you want to cancel your ticket, please do so up to 24 hours beforehand for a full refund.
What to bring: Simply show up with a curious mind! A VR kit is not necessary.
Next steps:
Once you're booked in, you'll receive an email with a Zoom link. Make sure you download the Zoom app in advance. Simply select your tour and language and wait for the show to begin. We encourage you to get creative with your names and get dressed up! If you have any questions about our Jack the Ripper virtual tour, feel free to drop us a line at any time via email or Facebook, or give us a ring.

Jack the Ripper tour reviews:
Our Jack the Ripper virtual tour has got murder mystery fans around the globe talking! Don'tjust take our word for it, mind. Check out some of our reviews below.